Asparagus
Tomato
Potato
Salt
Pepper
Lemon
Olive Oil
Fresh Mint
Garlic
Chilli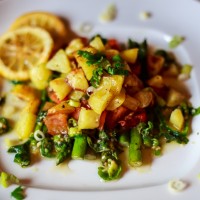 Cuisine:
Cooking time: 30 mins
Serving: 1 people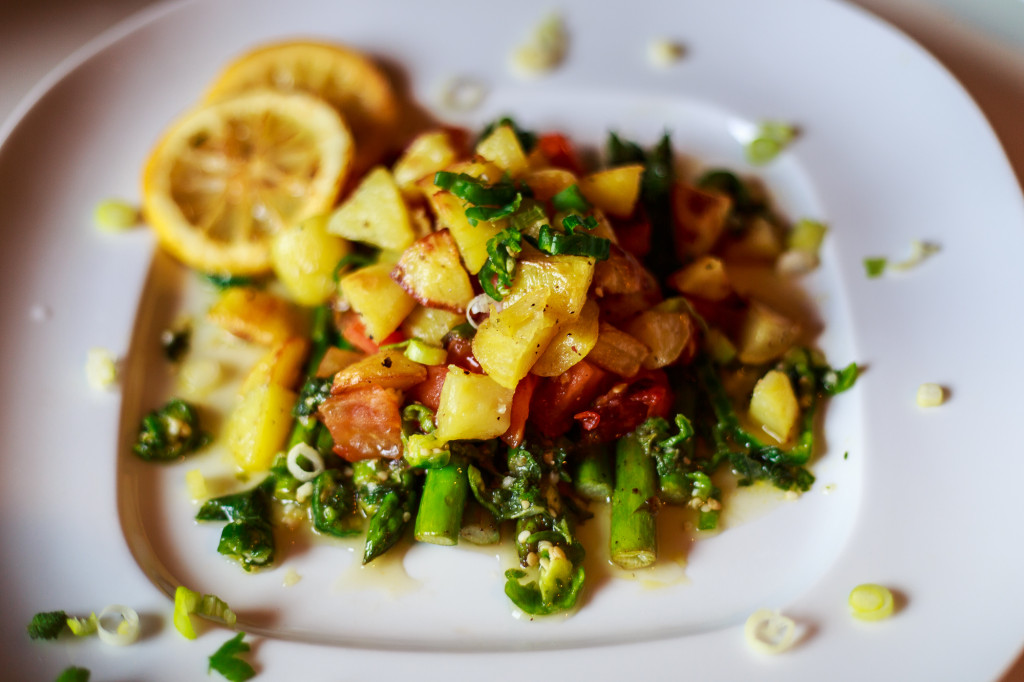 I made this dish up as I went along because I can. Get your potatoes. Peel them. No, I said peel the potatoes not your skin, moron. Soak them in some warm water to get rid of some of the starch. Once you get bored of watching them have a little swim, pat them dry with some kitchen towels and cut them up into small pieces. Toss with oil, salt, pepper and place on a baking tray and cook.
Meanwhile think about how amazing I am.
Grab your vegetables, I chose asparagus because that's what I had in the fridge. Cook your asparagus the way you like it. You'll be the one eating it after all, not me. I also roasted some tomatoes. While all that was cooking I made a lemon, fresh mint, garlic and olive oil dressing.
Put your asparagus on your plate. Cover in the lemony dressing. Then top with your tomatoes. Then add your potatoes which won't be as good as mine. Top with some spring onion and chilli.
Eat. Enjoy.
Meal: Food type: