Lamb Cutlets
Salt
Oregano
Baharat
Chilli powder
Potatoes
Cumin
Ground Coriander
Olive Oil
Parsley
Fresh Coriander
Garlic
Lemon
Tomato
Chilli Flakes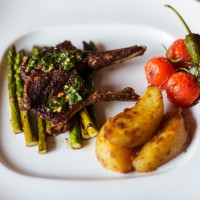 Cuisine:
Cooking time: 60 mins
Serving: 4 people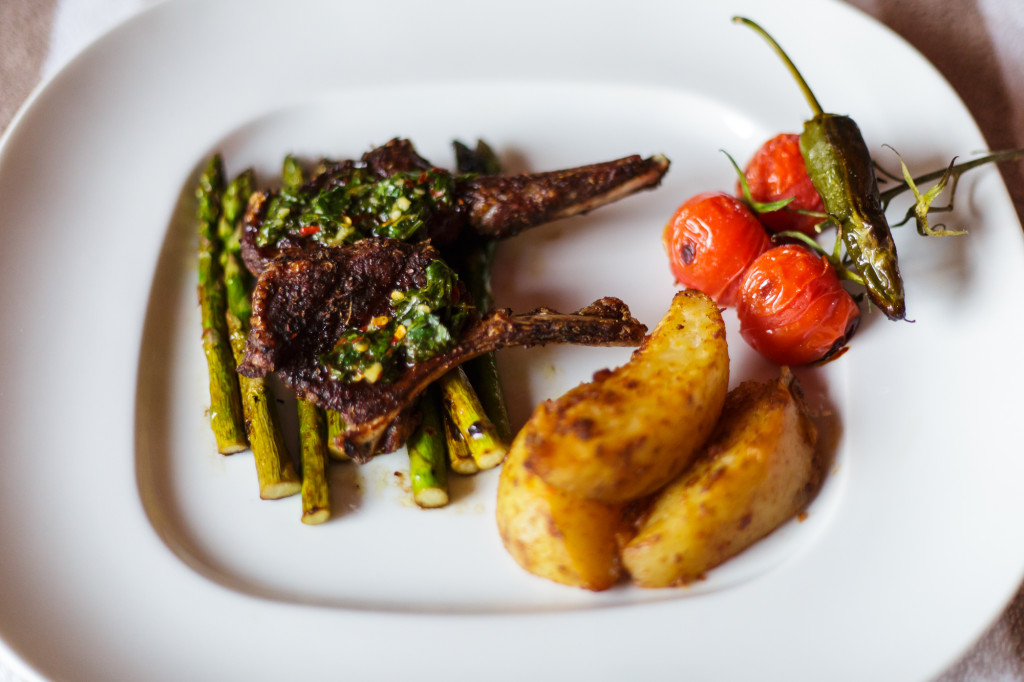 Get your lamb cutlets. If you're a vegetarian then you're missing out, lettuce doesn't taste quite the same. Season with salt, chilli powder, oregano and baharat. Never heard of baharat? Loser. Also known as seven spice. Find it, buy it, use it.
Get your potatoes, cut them into whatever shape you want. I went for wedges. Season with salt, olive oil, chilli powder, cumin, ground coriander and place in the oven to cook. Roast some tomatoes and chillis too if you're feeling adventurous.
Prepare your chimichurri sauce. Chop up parsley and coriander, add a pinch of oregano, garlic, salt, chilli flakes, olive oil and some lemon. Tasty.
When the potatoes are almost done, start grilling the lamb. Don't forget to turn them over you incompetent peasant. Grab a frying pan. Add a tablespoon of olive oil and add your asparagus. Season with salt and squeeze over some lemon. Cook for 5-7 minutes.
Eat. Enjoy.