Cherry Tomatoes
Chilli
Spinach
Tomato Puree
Salt
Olive Oil
Apple Cyder Vinegar
Pasta
Basil
Oregano
Sundried Tomatoes
Olives
Garlic
Sugar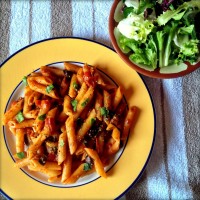 Cuisine: Italian
Cooking time: 60 mins
Serving: 5 people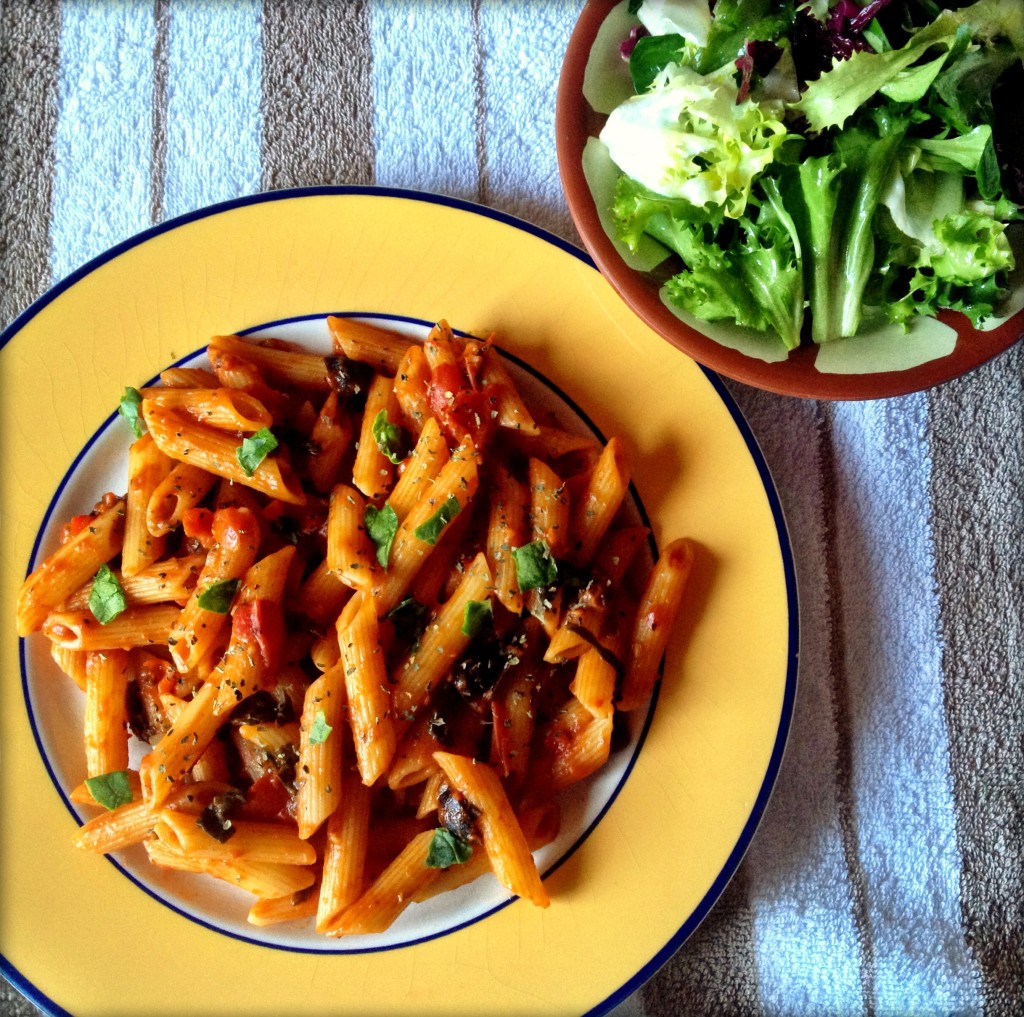 Grab whatever ingredients you have handy. For me today this was spinach.
Get a pan. Put some olive oil of a virgin in it. Add your chopped garlic. I added two cloves because why not. Don't burn it, burnt garlic is as gross as those fungal mushrooms vegetarians seem to love. Add your cherry tomatoes. I forgot to go tomato picking this morning so I used canned tomatoes. Add some of your vinegar. Add a handful of spinach to make Popeye proud. Add some olives. Take the stones out first, we're not barbarians. Add chillis if you're not a pussy. I used one green one red. Get your tomato puree. Add 2 tablespoons to some water to dissolve. Add this to your pan. Season with salt, basil, oregano and some black pepper. I used mixed peppercorns because I'm better than you. Add a pinch of sugar.
Cover the pan and simmer on low heat. I usually let it simmer for around 30-45 minutes. Get another pan. Boil some water. Add salt to the water. Add your pasta.
Mix together. Make a side salad. I used a simple salt, lemon and olive oil of a thousand virgins for a dressing.
The observant ones will notice I didn't add the sundried tomatoes in the instructions. Add those when you add the spinach. Read this too late? That'll teach you for not reading things through first.
Eat. Enjoy.