Aubergines
Cherry Tomatoes
Onions
Garlic
Chilli
Pepper
Salt
Olive Oil
Rice
Tomato Puree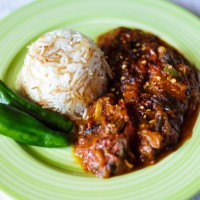 Cuisine:
Cooking time: 60 mins
Serving: 5 people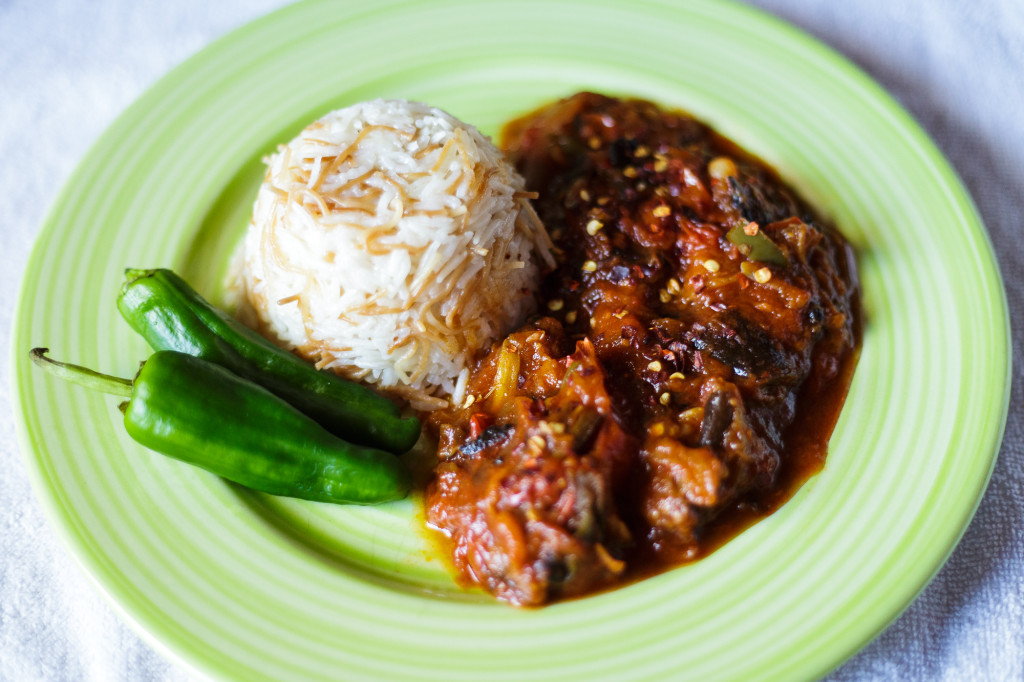 This recipe uses ingredients available to common folk from any regular supermarket. How nice.
Get your aubergine. I used two because why not. Slice thinly lengthways. Place on a tray, season with salt and brush with olive oil of the extra virgin kind. Place under the grill. Once we have pretended you didn't burn it, turn your slices over and repeat.
Meanwhile, chop up some onions, garlic, peppers and chillis. No, you can't skip the chilli part. Just use one and stop being a pussy. Cut your cherry tomatoes in half.
Get a pan. Add some olive oil. Then add your onion and garlic and some salt. Cook for around 5 minutes then add your aubergines. Add your tomatoes. Mix up a tablespoon of tomato puree into a cup of water. Add this to the saucepan. Add more water if necessary. Cover your pan and once it has come to a boil cook on low heat for 30 minutes.
While that's cooking make your rice. I made mine with vermicelli because I have more skill than you.
Eat. Enjoy.